The City of Palm Springs ID#2891
Villa Cahuilla: Palm Springs' most prestigious vacation rental oasis
Perched above Palm Springs in an exclusive enclave, Villa Cahuilla boasts spectacular panoramic views of the city and surrounding desert mountains.
Nestled into the majestic San Jacinto mountains, Villa Cahuilla is a chic, 4 bedroom, 3 bath oasis surrounding a luxurious salt-water pool with 4 tranquil waterfall/fountains and features unobstructed views of Palm Springs.
An indulgent complement to a day around the pool is an evening of champagne and stargazing in the 8-person jacuzzi. And beacuse the spa is perched literally on the edge of the mountain, it offers unsurpassed views of the Palm Springs valley and surrounding desert mountains.
This exclusive retreat boasts 4 separate outdoor fire features, ancient rock formations, and stunning multi-tiered gardens that include a collective of mature cacti and artist's sculptures. The outdoor gardens also offer a spectacular dining table that seats 12. Or slide up to the bar + BBQ poolside.
Stunning views from our suspended daybed, jacuzzi + firepit
Outdoor seating areas with gas fire feature
Enjoy tranquil siestas on the suspended daybed overlooking the valley
Prepare sumptous meals
on the gas BBQ
Dine in the cactus garden
and feast on panoramic views
80" plasma, AppleTV and theater surround-sound
Gourmet kitchen with 3 convection ovens
Dining Room with Stone Fireplace
King bed with stone-wall fireplace (gas)
Twin basin sinks + twin rain-tree showers
Queen suite with spa bath
and direct pool access.
Queen guest with private garden views
Twin guest room with private garden views
Guest Spa Bath with Rain-Tree Shower
"DUALITY"
Guiseppe Palumbo


A dream come true.
As beautiful as the photos on the site are, they don't do the actual property justice. The layout and landscaping is breathtaking and there are a million different little nooks and crannies on the property to explore and enjoy when you're looking for time to yourself.
A guest from Seattle


Photos don't do it justice!
I've been to Palm Springs over a dozen times and have never stayed anywhere that I loved as much as Villa Cahuilla. We're already planning our return trip.
Allison from Seattle


Nothing short of amazing!
We fell in love with this home and the hosts couldn't have been more welcoming. Very clean and had every amenity we could think of. We will definitely stay here again.
Jane from New York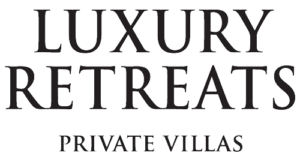 Beautiful house, amazing views, great pool.
One of the things that sets this property apart is that it is absurdly romantic. The lighting and easily-lit fireplaces cast a dreamy ambiance, as does the lovely lighting in the pool and spa. It is difficult to convey how spectacular this house is without seeing it in person – even the great pictures of it don't do it justice.
A guest from Los Angeles


Truly couldn't be happier and couldn't recommend more strongly
The layout of the space is fantastic, providing both ample privacy when needed and a great common area to spend time together as a group. The location was also tremendous – secluded-feeling while also still being a short drive from downtown Palm Springs.
Samantha M


Stay here and you will have a memorable vacation!!
Villa Cahuilla is a stunning four bedroom modern home with stupendous views, magnificent landscaping with a wonderful hiking trail literally out the back door… The house is fully stocked and all Palm Springs restaurants are five minutes away.
Barbara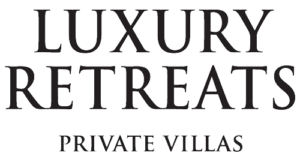 Weekend getaway in paradise!
The property was amazing, modern, clean, everything we need it was available, the property management were available if we needed them, they were very professional and accessible when they were need it. Thank you for the lovely and enjoyable weekend!!!!!
Marline R.


Incredible views and outdoor spaces
The views can't be beat and the owners were very helpful and efficient. There are several outside areas, around the pool and hot tub, and they were great. It's a very easy and short drive into the downtown area.
Stuart S.


I am ready to book again next year!
From pre arrival to our welcome by Mike at the home to our departure, it was a great experience. The Villa Cahuilla is divine. It is gorgeous inside and outside. The inside is well appointed, no detail overlooked and the layout is fantastic. The exterior of the home is a wonderland of thoughtful seating areas, gorgeous landscape and wonderful views.
Chloe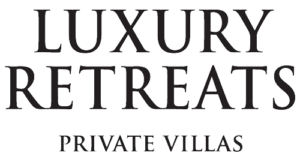 Oasis in Paradise
A vacation understates the relaxing experience in this home. Settled in the mountains above Palm Springs, this quiet retreat allows a complete escape from the world. The home itself is a work of art, furnished with beautiful sculptures and paintings. The glass doors rid of the distinction between inside and outside; a cactus garden as a living room. Don't look anywhere else; you want to stay here.
Thomas C.


I want to move here.
The pictures don't do it justice. The place is immaculately curated and every detail was perfect from the bedding, art, furniture, and design. We came for four days and didn't leave the property.
Jeff P.


Palm Springs Paradise!
This place is even more beautiful than the pictures! Spent most of our time just relaxing in the heated pool and hot tub while taking in the amazing mountain and valley views. There's access to some great hiking trails within a few minutes walk from the house. Couldn't ask for a better location… a private oasis nestled into the side of a mountain, but still less than a 5 minute drive to the downtown area and all the great restaurants and shopping.
Greg B.


PERFECTION: If I could rate it as ten stars I would!
The house was a little piece of heaven on earth. If you are a fan of design, both inside and outside of the house is placed together in esquisite detail and great taste. The amenities are to the nines with out a stone left unturned. I am super picky and I could not find a single thing wrong. I am officially spoiled at staying anywhere else and will be back again!
Sayeh P.


Stay at Palm Springs' Most Exclusive Vacation Rental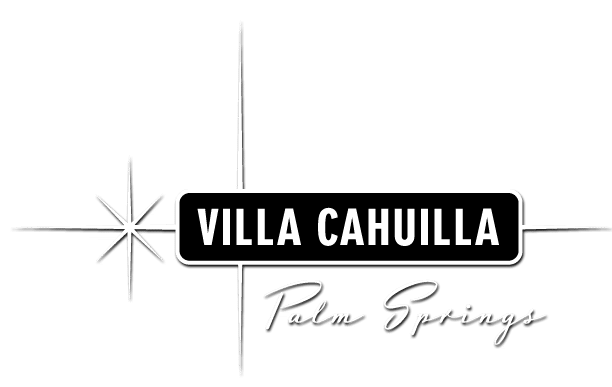 View availability by selecting
"Check In" and "Check Out" fields.
(3 night minimum for most reservations) Calendar Updated on June 05, 2023 at 09:31 pm
June 2023
| | | | | | | |
| --- | --- | --- | --- | --- | --- | --- |
| Sun | Mon | Tue | Wed | Thu | Fri | Sat |
| | | | | 1 | 2 | 3 |
| 4 | 5 | 6 | 7 | 8 | 9 | 10 |
| 11 | 12 | 13 | 14 | 15 | 16 | 17 |
| 18 | 19 | 20 | 21 | 22 | 23 | 24 |
| 25 | 26 | 27 | 28 | 29 | 30 | |
July 2023
| | | | | | | |
| --- | --- | --- | --- | --- | --- | --- |
| Sun | Mon | Tue | Wed | Thu | Fri | Sat |
| | | | | | | 1 |
| 2 | 3 | 4 | 5 | 6 | 7 | 8 |
| 9 | 10 | 11 | 12 | 13 | 14 | 15 |
| 16 | 17 | 18 | 19 | 20 | 21 | 22 |
| 23 | 24 | 25 | 26 | 27 | 28 | 29 |
| 30 | 31 | | | | | |
August 2023
| | | | | | | |
| --- | --- | --- | --- | --- | --- | --- |
| Sun | Mon | Tue | Wed | Thu | Fri | Sat |
| | | 1 | 2 | 3 | 4 | 5 |
| 6 | 7 | 8 | 9 | 10 | 11 | 12 |
| 13 | 14 | 15 | 16 | 17 | 18 | 19 |
| 20 | 21 | 22 | 23 | 24 | 25 | 26 |
| 27 | 28 | 29 | 30 | 31 | | |
September 2023
| | | | | | | |
| --- | --- | --- | --- | --- | --- | --- |
| Sun | Mon | Tue | Wed | Thu | Fri | Sat |
| | | | | | 1 | 2 |
| 3 | 4 | 5 | 6 | 7 | 8 | 9 |
| 10 | 11 | 12 | 13 | 14 | 15 | 16 |
| 17 | 18 | 19 | 20 | 21 | 22 | 23 |
| 24 | 25 | 26 | 27 | 28 | 29 | 30 |
October 2023
| | | | | | | |
| --- | --- | --- | --- | --- | --- | --- |
| Sun | Mon | Tue | Wed | Thu | Fri | Sat |
| 1 | 2 | 3 | 4 | 5 | 6 | 7 |
| 8 | 9 | 10 | 11 | 12 | 13 | 14 |
| 15 | 16 | 17 | 18 | 19 | 20 | 21 |
| 22 | 23 | 24 | 25 | 26 | 27 | 28 |
| 29 | 30 | 31 | | | | |
November 2023
| | | | | | | |
| --- | --- | --- | --- | --- | --- | --- |
| Sun | Mon | Tue | Wed | Thu | Fri | Sat |
| | | | 1 | 2 | 3 | 4 |
| 5 | 6 | 7 | 8 | 9 | 10 | 11 |
| 12 | 13 | 14 | 15 | 16 | 17 | 18 |
| 19 | 20 | 21 | 22 | 23 | 24 | 25 |
| 26 | 27 | 28 | 29 | 30 | | |